As Hello Volunteer, we have been considering implementing a "hospitality volunteer" program for tourists from overseas. Our goal is not only to share information about volunteer activities, but also to create opportunities for volunteers to be creative in their own right. We believe that by doing so, we can demonstrate the spirit of hospitality to our guests to the fullest extent possible. This is our first project aimed at gradually putting such efforts into action. 😊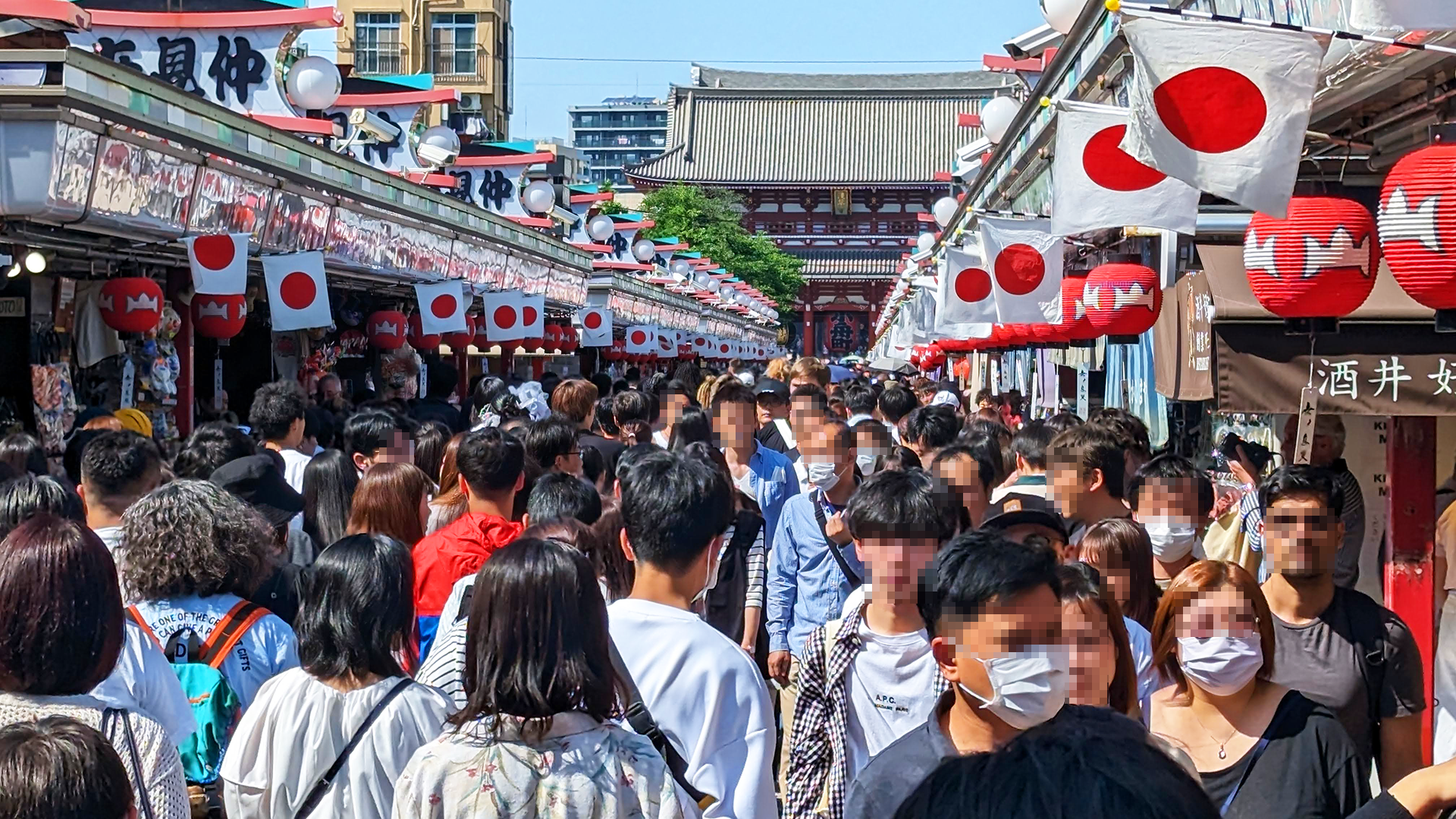 Nakamise street, highly crowded with tourists
Based on the philosophy that "if the guide (volunteer) is not having fun, neither is the person being guided!" First and foremost, it's important for the guide to enjoy walking, eating, and experiencing things themselves!!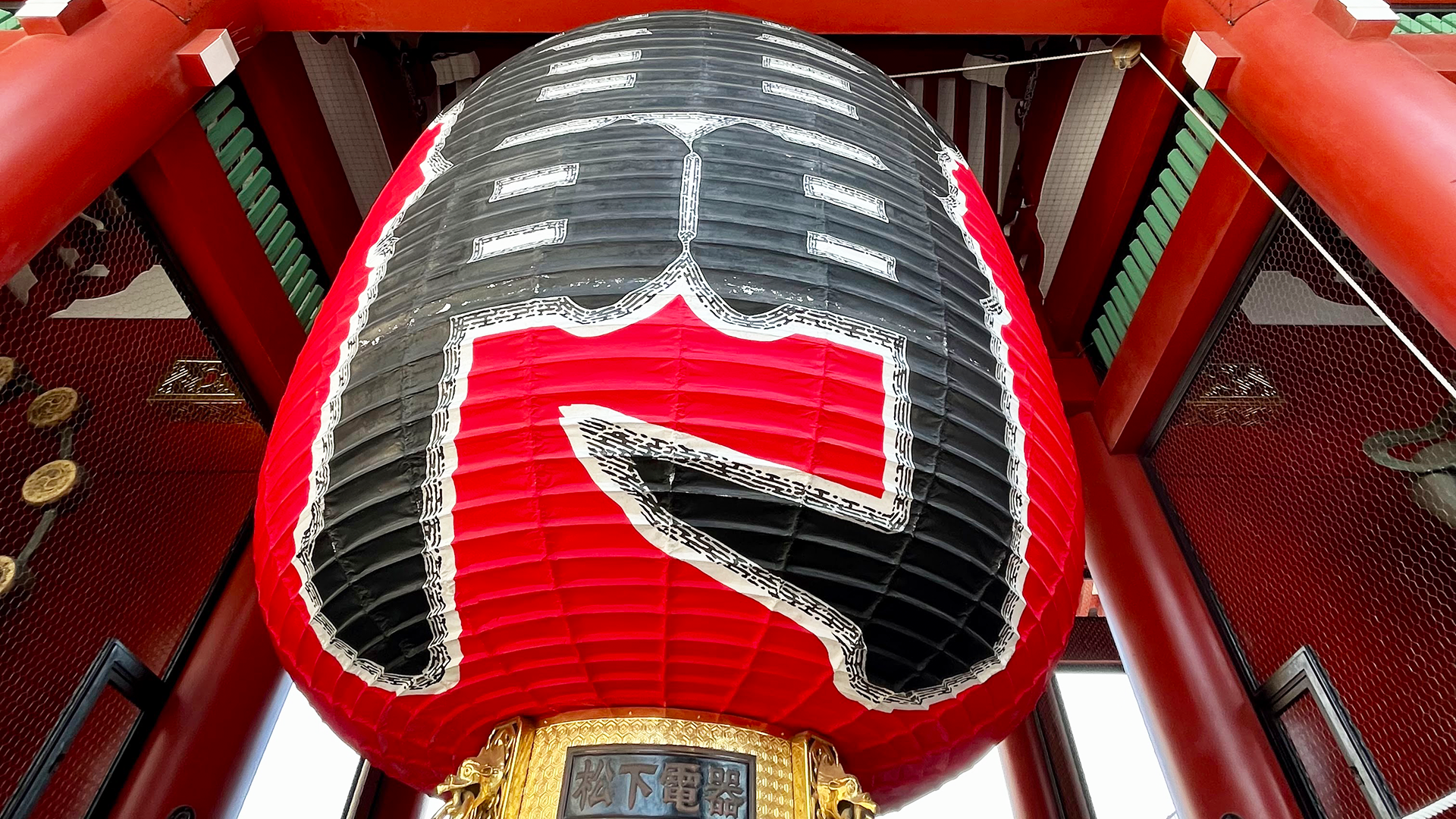 The giant lantern of Kaminarimon gate
The first tourist spot we selected is "Asakusa" which attracts not only visitors from overseas, but also many tourists from within Japan and is an essential destination for school trips. (For this first event, we decided to proceed with a small group due to considerations such as making reservations at shops 🙌)
We asked Mr. TAKADA Yoshito, a tour guide who had volunteered at the Tokyo 2020 Olympic Games and is fluent in English and French, and is also active as a tour guide in Kyoto, to lead our tour, and he kindly agreed. He prepared and adjusted the itinerary with remarkable attention to detail, and we were able to enjoy the sights of the Asakusa area with his professional explanations 🥰🗾.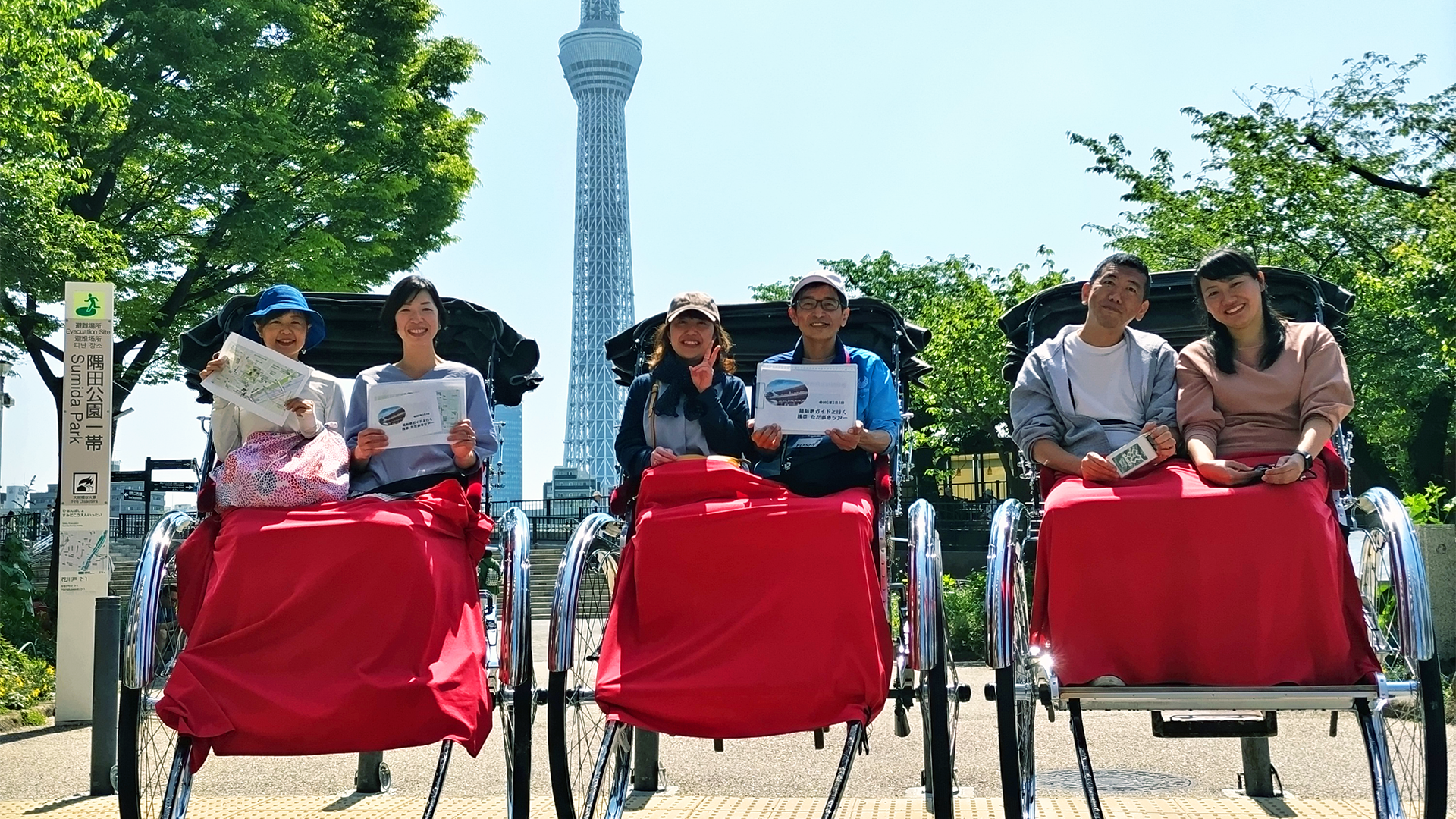 Exploring Asakusa by JINRIKISHA (rickshaw)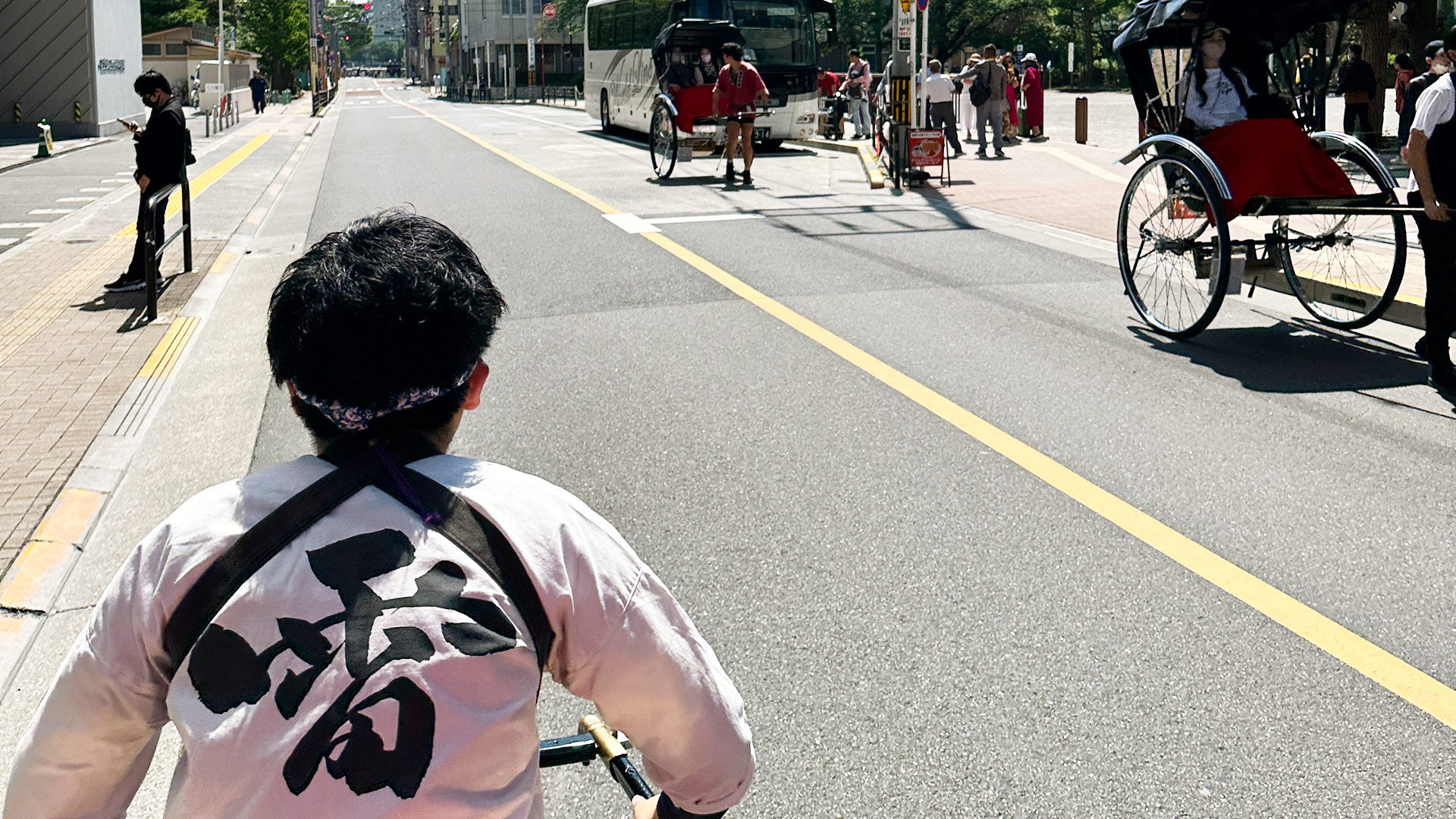 JINRIKISHA (rickshaw) driven by a female driver
Starting with a tour of Asakusa by rickshaw, the itinerary included visiting the Nakamise shopping street, praying at Asakusa Temple, and exploring the surrounding area with plenty to see and do.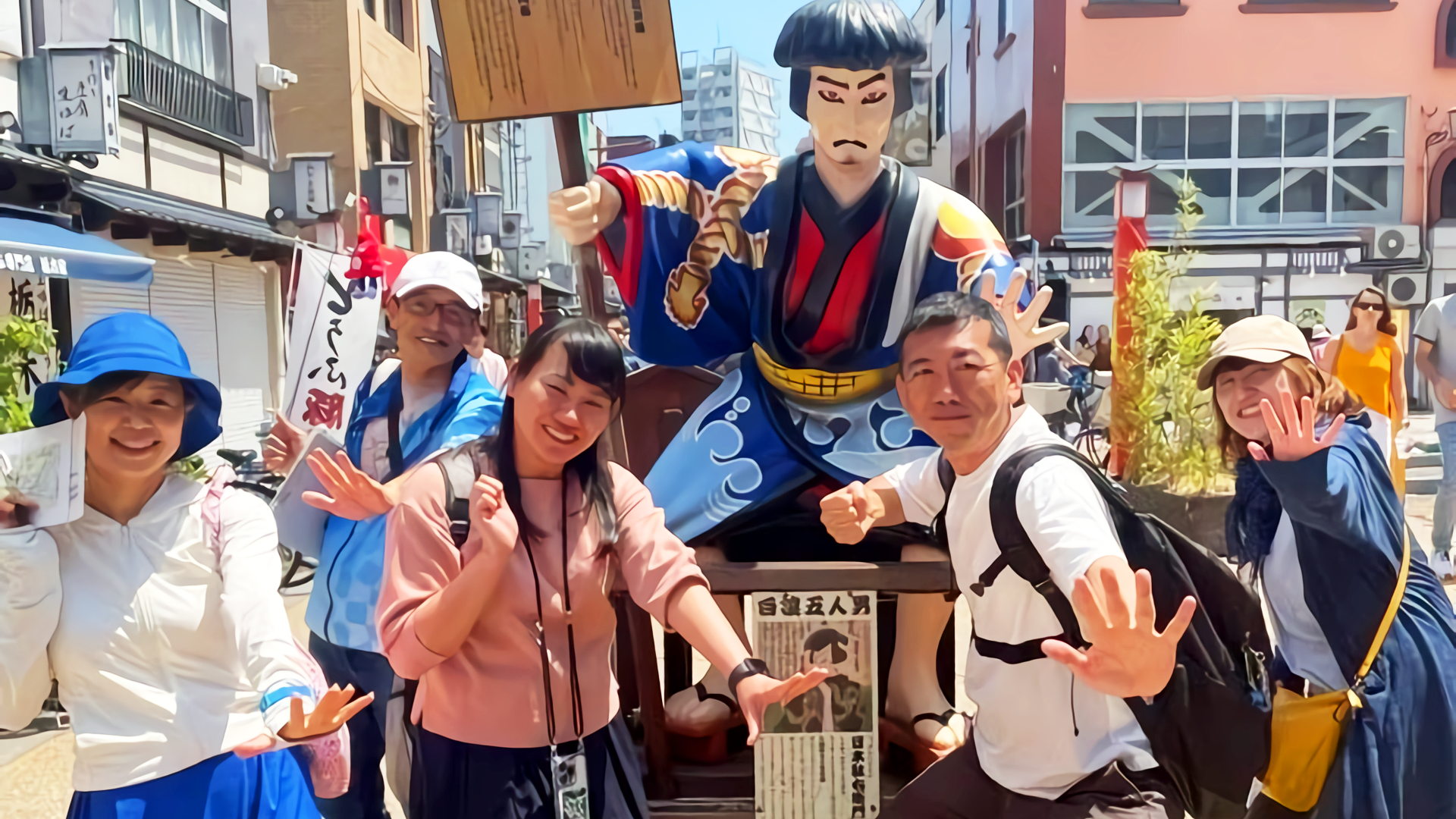 5 volunteers impersonating Shiranami 5 Men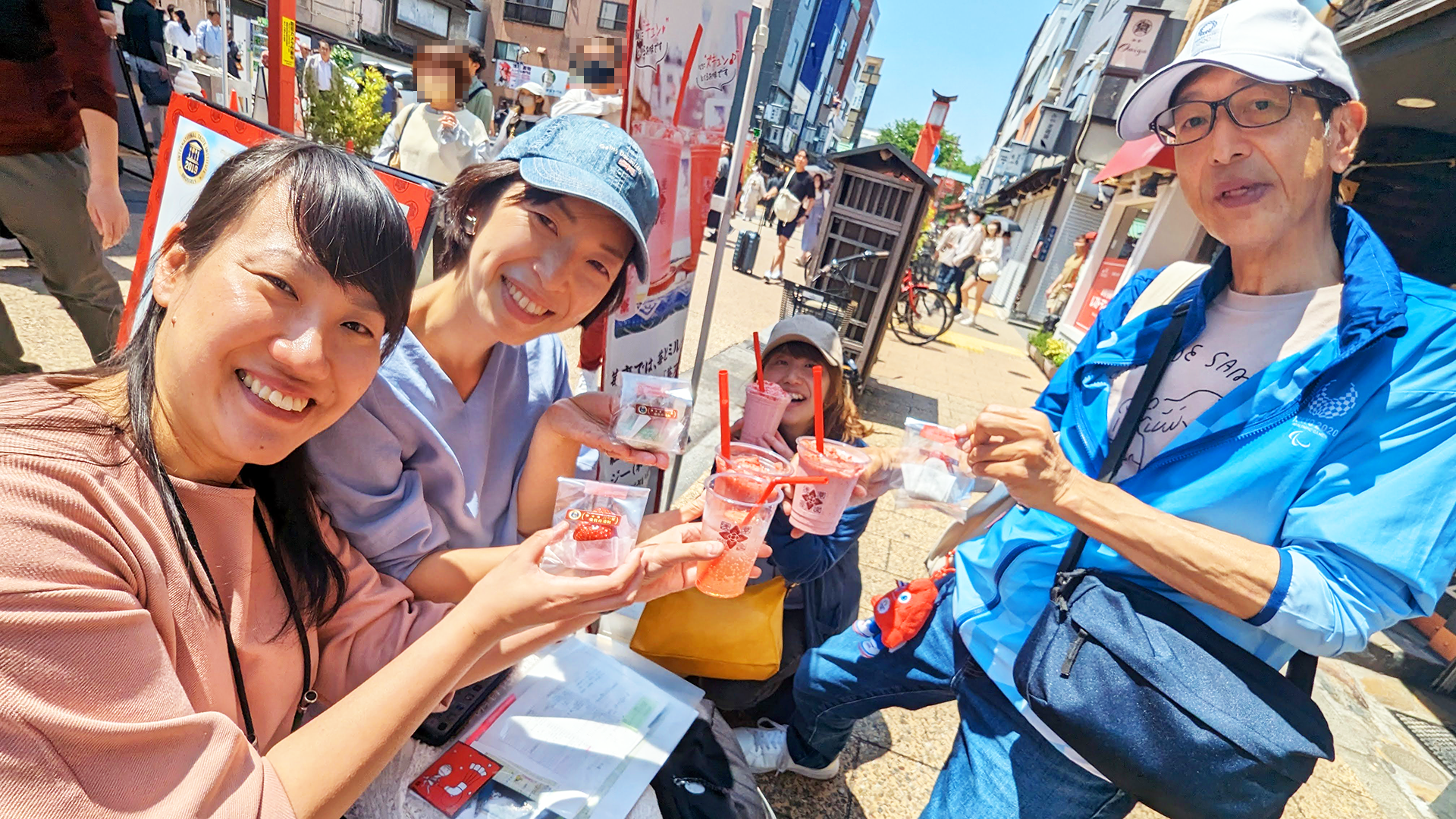 Asakusa Ichigo-za's smoothies
In Nakamise, there were so many tempting things to see and taste that we couldn't resist wandering around and sampling all the goodies 😋🍓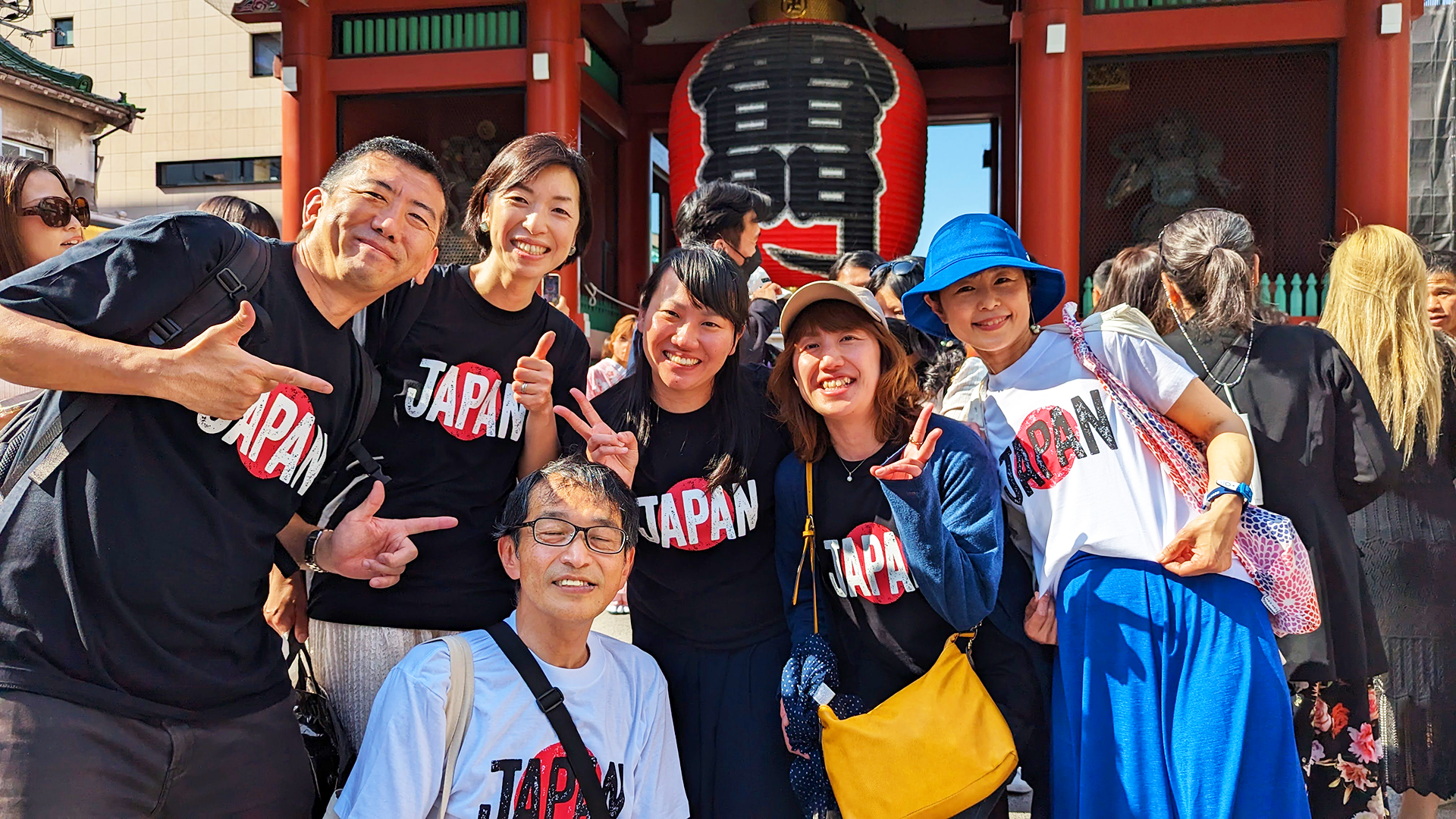 Enjoying while wearing matching JAPAN T-shirts
To top it off, we made a request to wear matching "JAPAN" t-shirts👕, and everyone was happy to oblige 😍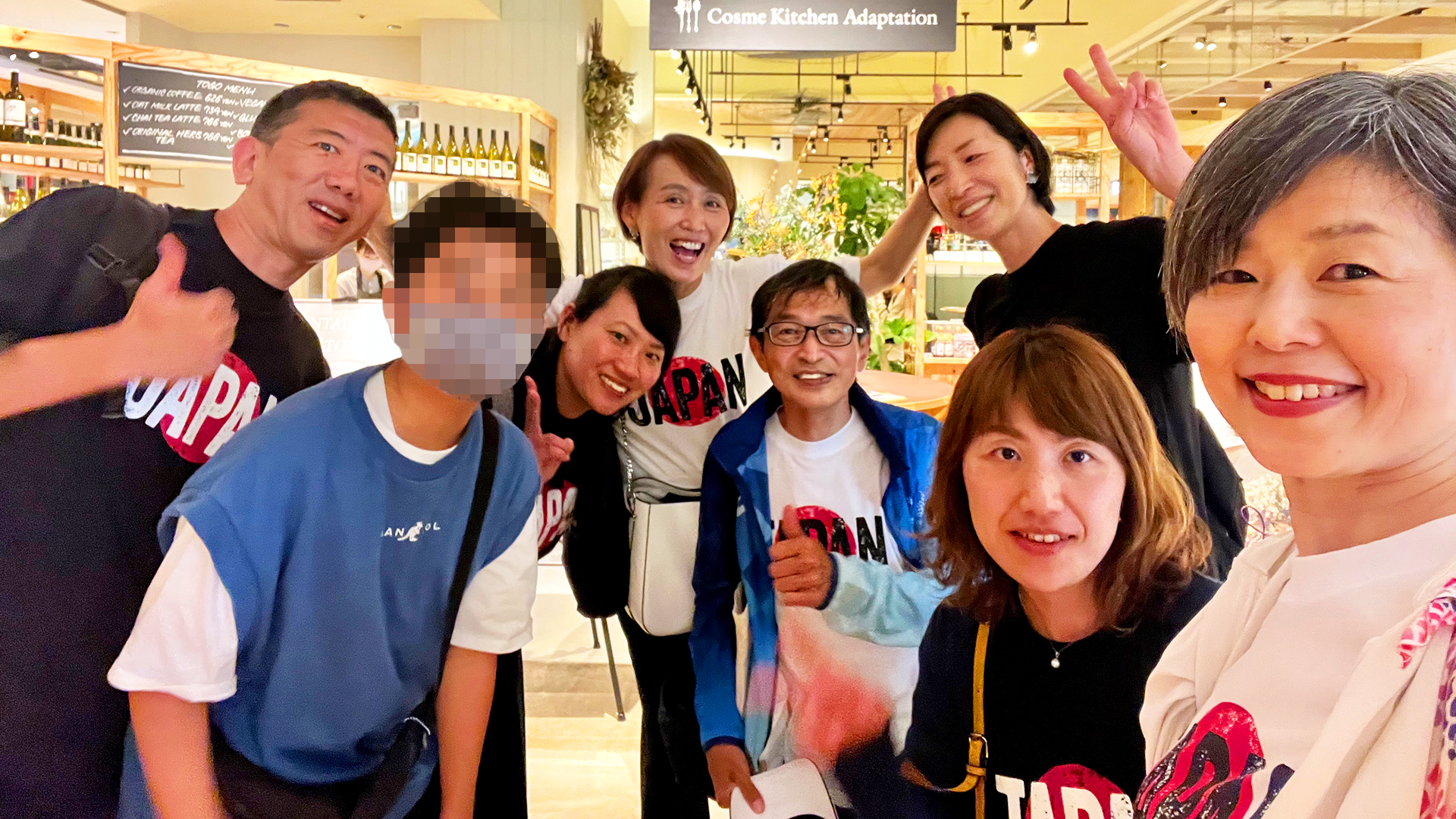 Another Hello Voulnteer fellow joined, wearing JAPAN T-shirt
Our Hello Volunteer fellow who joined us at the end were also wearing "We love JAPAN" T-shrits together 🙌💕
We discovered a whole new side of Asakusa that we never knew existed.
We discovered the hidden charms of Japan that we never knew existed.
We also realized how difficult it is to express them in words to others, but undoubtedly, there is great satisfaction and value in doing so!
With this experience, we, as Hello Volunteer, hope to create hospitality events that we can share with many people in the future 🥰 Stay tuned!
Hello Volunteer not only provides information of volunteering, but also creates new volunteer opportunities. If you are interested, please join us!